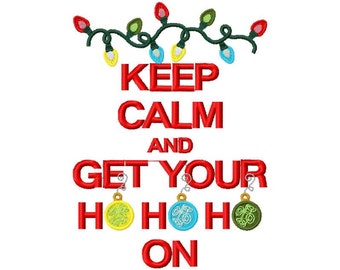 As we celebrate the holidays this year with family and friends, it can be challenging to stick to a healthy diet amidst all the temptation.  But you don't have to sacrifice good tasting foods or traditions to stay on track during this festive time.  Here are some suggestions for enjoying the season while still maintaining proper blood sugar levels and avoiding weight gain.
Never go to a party hungry – try to eat a well-balanced snack (like celery sticks and almond butter or sliced veggies and hummus) before you leave.  Do not skip meals!  Do the best you can to stick to your typical (healthy) eating plan.
This is not the time to try to lose weight – a more realistic idea would be to maintain your current weight during the holidays.
Avoid overeating – don't hover around the buffet table.  Simply check out the foods available and make the best choices.  Eat smaller portions of your favorite foods and practice mindful eating (eat slowly and savor each bite).  Allow enough time for your body to register satiety before heading back for seconds.
Limit alcohol intake – we all know that alcohol stimulates your appetite and turns into sugar.  Eat something before taking a drink and avoid sweet drinks.  A club soda with a twist of lemon or lime is a good choice.
Choices of food – it's important to eat protein at every meal to help regulate blood sugar levels. Veggies and fruits are good, too.  Limit fried foods.  Go for the steamed, grilled, baked or broiled items instead.  Watch your intake of starchy snack foods like crackers and pretzels (when you're socializing you may not keep track of how much food you're actually consuming).  Eat desserts in modest amounts (go for just a bite or share with someone).
Bring a healthy food to the party – make your own healthier version of holiday dishes so you can control the amount of sugar, starch and fat.
Stay active – if you already have a regular exercise routine, stick with it!  If you overindulge, go for a walk around the neighborhood and admire the holiday decorations.
Leftovers – any food left at room temperature over two hours should be thrown away.  Freeze leftovers in portion size containers or if you're at someone else's home, just say "no" to bringing any leftovers home with you.
Happy Holidays!!!
Photo source:
https://www.etsy.com/listing/201256918/santa-we-really-did-try-sibling