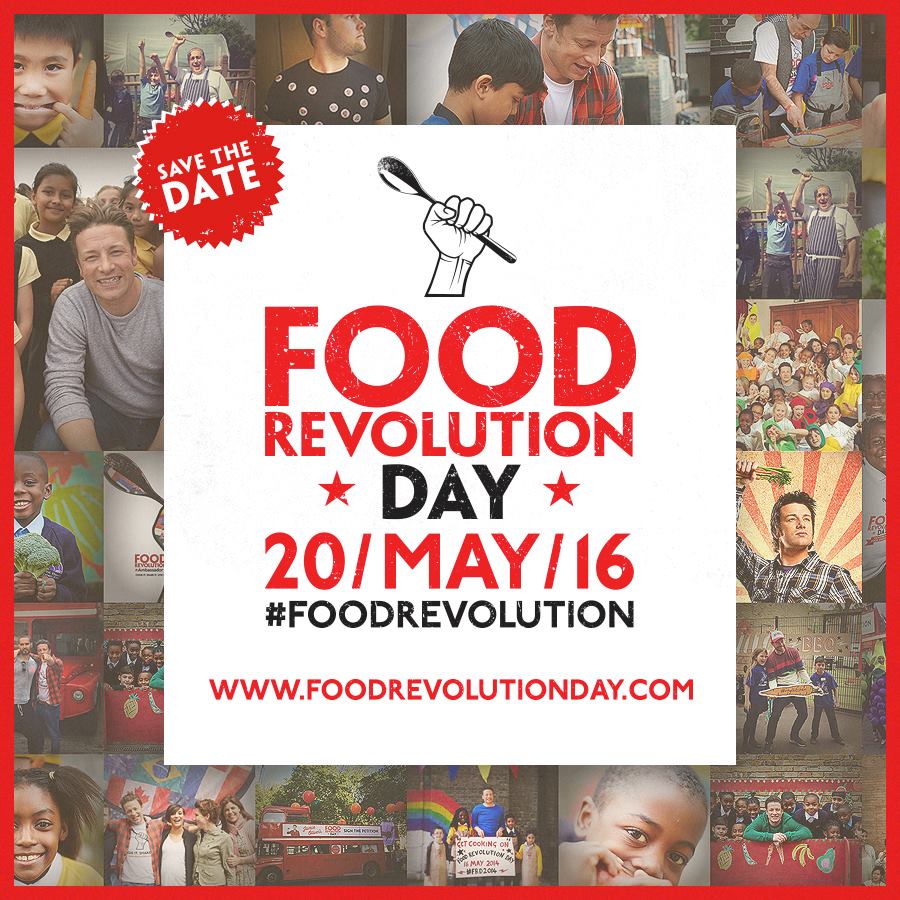 Food Revolution Day is an annual global day of action that celebrates good, fresh, real food. It's a day to shout about the benefits of cooking from scratch and, ultimately to show people that not only is fresh food tastier, changing their food choices can also make them healthier and happier. This year Food Revolution Day is, above all, about sharing the power of cooking!
Here are just a few ideas on how to participate in Food Revolution Day this year:
Round up your friends and host a dinner party, picnic or barbecue
Take your kids to a local farmers' market, try a new ingredient and cook from scratch
Start improving your health and your family's health today by cooking more meals at home from scratch!
Source:
http://www.jamiesfoodrevolution.org/
Photo source:
https://twitter.com/foodrev