August is National Breastfeeding month.  In the United States, over 79 percent of newborns are breast fed.  Much of the research indicates that breastfeeding plays an important role in the development of an infant.  In addition to containing all the vitamins and nutrients your baby needs in the first six months of life, breast milk is chockfull of disease-fighting substances that protect your baby from illness.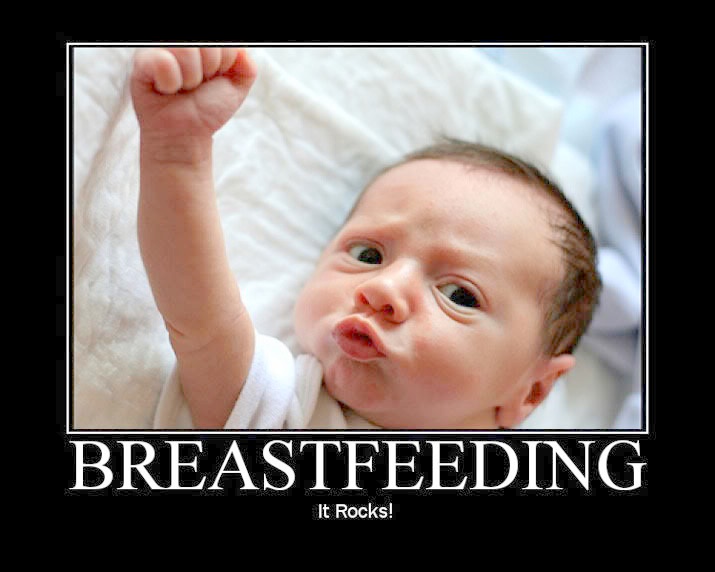 Breastfeeding Benefits:
As previously stated, breastfeeding helps to build your baby's immune system.  These babies have better protection against allergies, asthma, Crohn's disease, eczema, heart disease, juvenile rheumatoid arthritis, lymphoma, respiratory infections, and Type 1 and Type 2 diabetes.  Breast milk also contains antibodies to give the infant immunity to certain illnesses that the mother is immune to.
Breastfeeding helps the mother lose weight faster.  It facilitates uterine contractions, which helps the uterus to return to its pre-pregnancy size.
Breastfeeding reduces risk for obesity.  Breast milk contains an enzyme called adiponectin, which helps your body process fats.  The longer the baby is breastfed, the lower the risk.
Breast milk helps to develop the baby's brain and develop the baby's brain and develop emotions.  Babies are more alert and produce the hormone oxytocin to help them bond with the mother.
Breastfeeding lowers the risk of cancer and osteoporosis in the mother later in life.
Breastfeeding saves time and money.  Breast milk is available and fresh.  Breastfeeding also requires less medical visits to the doctor and helps to save on medical expenses.
Photo source:
http://www.breastfeedingbasics.com/articles/breastfeeding-benefits-how-they-add-up